CALL NOW for a Quote! (888)607-0002
Errors and Omissions policy insurance is a type of liability insurance which offers coverage protection for a business owner or employee against claims resulting from negligence, errors, or omissions associated with a contracted job.  This type of coverage will protect against claims which have caused financial damages to a client if said damages were due to negligence in your provided services.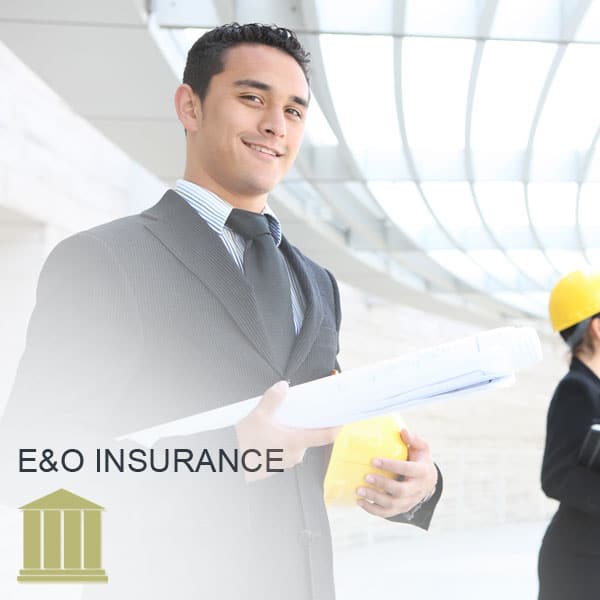 These damages do not need to be actualized or caused by the professional but may be considered intellectual errors or omissions.

There are two types of insurance coverage's associated with an Errors and Omissions policy, occurrence coverage and claims-made coverage.  Occurrence coverage has been the typical type of policy traditionally secured by most professionals.  The advantages associated with an occurrence coverage are fixed costs, long-term coverage, mobility, and personal security.  The cost for most occurrence coverage liability policies are fixed for the agreed policy term.  This can give the policy holder a feeling of security knowing that your policy will always be offered and the price will not increase to levels that a you or your business can not afford.  Most occurrence liability insurance policies are long-term agreements.  This ensures you and your business will be protected in the future.  An occurrence liability insurance policy makes it's much easier to change companies without additional costs or gaps in coverage.  Most occurrence liability insurance policies are also enforced and active up-to four years after any work provided if said work was completed while the policy was active.  This can give the insured extra protection for past jobs even if their policies are canceled, not renewed, or terminated.  The one disadvantage of an occurrence policy is that this type of policy can be more expensive than a claims-made policy.
Claims-made liability insurance policy was an additionally introduced type of coverage.  A claims-made insurance policy provides coverage for claims which may be made during a policy period.  Unlike occurrence coverage, the claims-made policy only covers claims made against the insured during the time of the policy term.  Claims-made liability coverage policies are initially less expensive than an occurrence liability policy.  Unlike like the occurrence liability insurance policy if a claims-made insurance policy is terminated or discontinued by any involved part, that is you or the insurance company, you will need to purchase extended reporting coverage. If this additional, or extended, policies needs to be purchased they can be expensive.
Errors and omissions liability insurance is an important type of insurance for any professional who provides inspections, suggestions, or advice  which may lead to claims if said inspections, suggestions, or advice is found to be negligent.  Types of professional who should consider an Errors and omissions liability insurance policy are, appraisers, home inspectors, RE Agents or Brokers, Mortgage field professionals, or Energy Rates and Auditors.  It is always a good idea to check with each state to see what types of insurances are required for each type of professional and industry.  Even if not required by the state, a comprehensive liability insurance policy is an import aspect to protecting yourself and your business.
CALL NOW for a Quote!

(888)

607-0002